Meet the Peter Becker Community Senior Leadership Team
When you choose our Harleysville, PA, community, you can be sure that you will be served by a compassionate, integrated team of professionals and caregivers. In addition to specialized training, team members in all areas complete ongoing continuing education programs designed to augment and broaden their skills. Beyond the skills required in caring for residents, our caregivers – RNs, LPNs, nursing assistants, therapists, dietary specialists, resident engagement and housekeeping personnel – possess a remarkable level of dedication and sensitivity to their residents' well-being.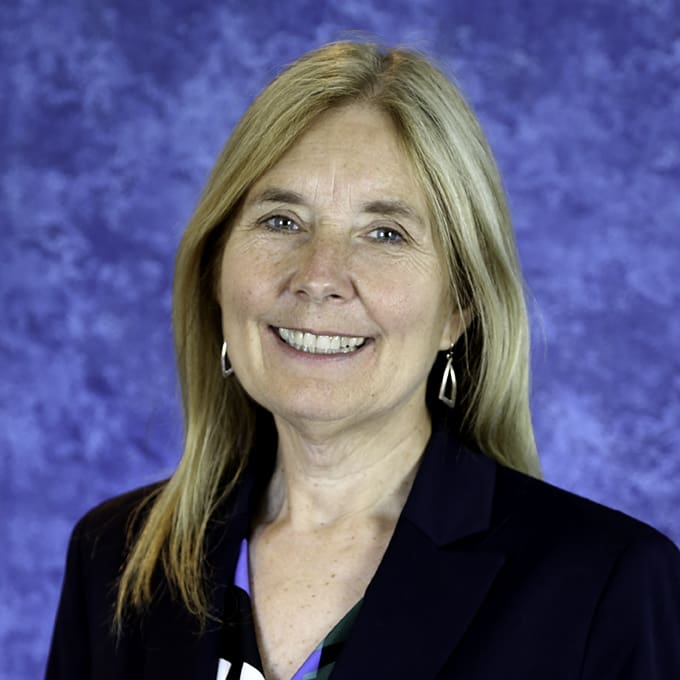 Suzanne Owens
President/Chief Executive Officer
Suzanne Owens was hired as the President/Chief Executive Officer of Peter Becker Community in January of 2015. She has over 23 years of experience in the management of senior living communities. Suzanne has been active for years in advocating for residents' rights at both the state and national levels through senior living associations. She is passionate about providing quality customer service to all residents and guests of Peter Becker Community. Her goal at Peter Becker Community is to ensure that the community remains a wonderful place to live and work. Suzanne is a Licensed Nursing Home Administrator (LNHA) and holds a Pennsylvania Personal Care Home Administrator certificate.
Prior to Suzanne's role at Peter Becker Community, she served as an Operations and Marketing Consultant for MHS Alliance | Consulting. ln this role, Suzanne worked with senior living organizations to enhance operational performance through the identification and implementation of strategies that helped improve operational efficiency. Suzanne also served as Senior Vice President of Operations for a Pennsylvania-based senior living organization for over 20 years. ln this role, she provided operations oversight for five sites that serve over 1,000 residents in Pennsylvania and Maryland. She hired, trained and supervised Executive Leadership teams for the five campuses and managed annual operating budgets that totaled more than $48 million. During her tenure, she led the development and implementation of repositioning strategies on several campuses.
Suzanne has presented at many state and national meetings for senior living providers and served on the following boards and committees: North Penn YMCA board and executive committee, lndian Valley Chamber of Commerce, CHAPA board, Lifespan Board of Directors, Lifespan PAC, Lifespan Policy Committee, Assisted Living Federation of America (ALFA), and Pennsylvania Assisted Living Association (PALA). Suzanne earned a Master's degree from Penn State University in University Park, PA and a Bachelor of Science degree from Henderson State University in Arkadelphia, AR.
Marina Hacking
Chief Operating Officer/NHA
Marina Hacking began her service at Peter Becker Community in August of 2020. Although new to Peter Becker Community, she has over 25 years of experience in the health care field and holds a Bachelor's degree in Business Management and Psychology. She is a Licensed Nursing Home Administrator and Personal Care Home Administrator, overseeing all levels of living. Marina is very passionate about quality of care, staff development and ensuring that our residents live their best lives possible.
Cathy Symanski
Vice President of Finance/Chief Financial Officer
Catherine Symanski was hired by Peter Becker Community as the Vice President/Chief Financial Officer in December 2021. She has extensive financial management experience. She oversees the business strategy, operational funding, and financial administration aspects of the organization.
Prior to joining Peter Becker, Cathy spent more than 20 years working for a mid-size nonprofit senior living organization in Massachusetts. Cathy earned her BSBA in Accounting from Western New England University and in 2021 completed her certificates in Executive Leadership and Performance Leadership from Cornell University.

Barbara A. Keller
Vice President of Marketing and Sales
Barbara Keller joined the Peter Becker team in June of 2013. She is responsible for planning, managing and implementing the marketing sales and communication functions of the organization. She has over 30 years of experience in community, regional and corporate marketing roles in senior living with a strong focus on nonprofit organizations. Barbara serves on the Professional Advisory Committee for Grand View Hospital Home Care and is a member of the lndian Valley YMCA Board of Managers. She is a member of the Tri-County Community Network and the Marketing and PR Society.
Jonathan Simon
Vice President of Facility Operations
Jonathan Simon was hired by Peter Becker Community as the Vice President of Facility Operations in September of 2020. As a formal Regional Director of Operations for 26 buildings, Jonathan currently oversees the daily facility operations, renovations, regulatory requirements and construction at Peter Becker Community. Jonathan has over 25 years of experience with day-to-day CCRC operations, construction, regulatory requirements and emergency planning. He is detailed-oriented and thrives on customer satisfaction and communication. His door is always open, and he encourages residents and staff to contact him with needs or concerns.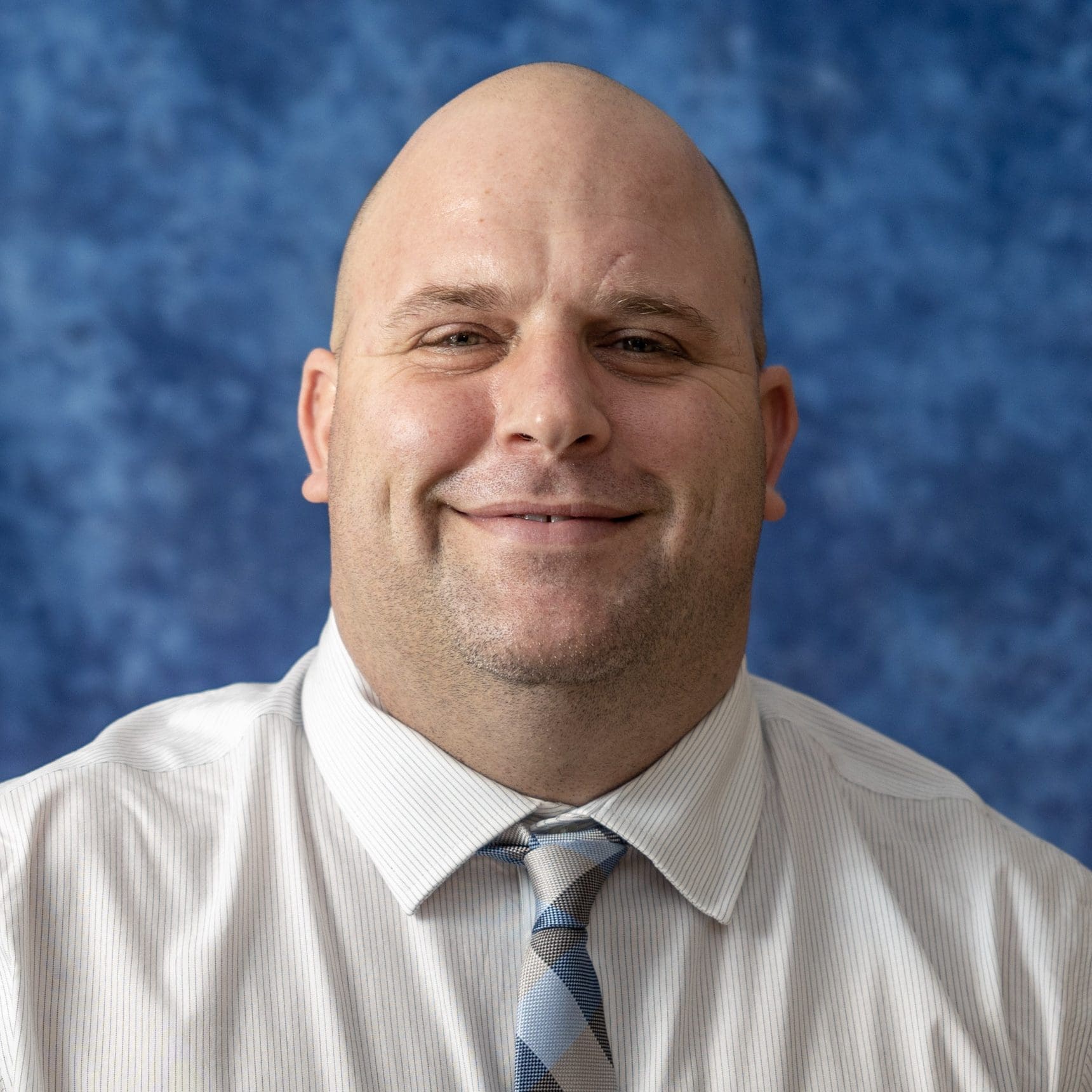 Timothy Molitor
Senior Director of Resident Services
Tim Molitor joined the Peter Becker Community team in September of 2021. Tim is a licensed social worker, who earned his Master's degree and License in Social Work, as well as a Bachelor's degree in Psychology from Temple University. He is the Senior Director of Resident Services and oversees both the social service and life enrichment departments. Within this role, Tim is responsible for assisting new residents with getting acclimated to Peter Becker and working with residents on their journey through the continuum of care. Tim is typically the first stop for residents when they seek support and assistance.
Prior to Peter Becker, Tim served as a social worker at Einstein Medical Center where he ensured patients received appropriate care and advocated for safe discharge from the hospital. This experience has enabled Tim to become knowledgeable of the health care systems in order to assist community members and their families in obtaining necessary support and services.
Jim Wheeler
Director of Dining Services
Jim Wheeler joined the team at Peter Becker Community in November of 2021 as Director of Dining Services. He has over 15 years of experience in the hospitality industry. As a former Executive Chef of top tier country clubs, he brings a unique approach in the planning and development of community, social and dining programing. Jim studied Culinary Arts at the Art Institute of Philadelphia and has continued his education with multiple certifications and accreditations through the American Culinary Federation. He currently oversees all dining operations across campus including kitchens, dining rooms and catered events. Jim and his team are eager to elevate the on campus dining experience.
Cindy Kersey
Director of Human Resources
Cindy Kersey joined the Peter Becker Community team in July of 2022. She is responsible for overseeing all human resource programs including employment, policy and procedure, benefits administration, employee relations, compensation, and staff development and compliance with state and federal employment laws. Prior to joining Peter Becker, Cindy started her career in human resources in manufacturing and has spent the last 20 years in healthcare working in the nonprofit sector.
Debbie Ferry, RN, BSN
Senior Director of Clinical Services/Director of Nursing
Debbie joined Peter Becker Community in May of 2021. She has extensive clinical experience in geriatric care for most of her nursing career. Debbie graduated from Villanova University with a bachelor's degree in nursing and has held various clinical positions ranging from homecare, hospice, geriatric nurse manager, nursing leader in personal care and 13 years as a Director of Nursing in skilled and long term care.
Debbie is committed and passionate about providing the best, comprehensive care to the residents and is supportive of maintaining the highest standards for quality of life throughout the continuum.
Meet Our Board of Directors
The leadership of Peter Becker Community is the Board of Directors, which is composed of ten members. According to the bylaws, Peter Becker Community shall be governed by a Board of Directors, which shall consist of no fewer than eight (8) and no more than eleven (11) members in good standing of the organization. At least two (2) members must be from congregations within the Atlantic Northeast District of the Church of the Brethren. Each director may serve three (3) three-year terms and then must go off the board for at least one year before being reconsidered for reelection to the board. Below are short biographies of the current members of the board.
John L. Frankenfield, BA
Chairman of the Board (Class of 2024)
John is the former owner and currently an Employee Benefits Advisor at Franconia Insurance & Financial Services in Telford, where the focus is group insurance programs, business and advanced life insurance. He is a member of Blooming Glen Mennonite Church, where he has served as Chair of Church Council, Administrative Elder, choir member and Sunday school teacher. He has served on the Board of Directors of Peter Becker Community since 2004. He resides in Harleysville.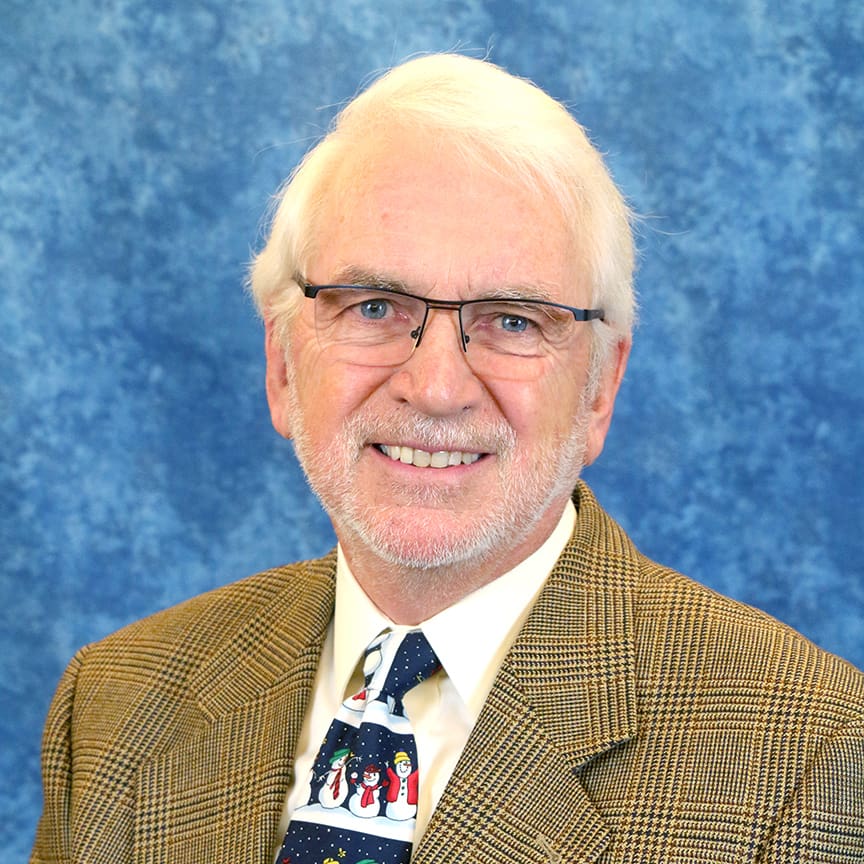 Stuart Suter, PhD, Esq.
Vice Chairman of the Board (Class of 2024)
Prior to his retirement, Stuart R. Suter served as Vice President and Patent Counsel for SmithKline Beecham Corporation (now GlaxoSmithKline Corporation) of Philadelphia where he was employed for over 27 years. He is an active member of Ambler Church of the Brethren and has served as the Chairman of the Board of Administration, a member of the Finance Committee, a member of the Personnel and Nominating Committee and as church Moderator. He also served on the Community Home Services Board. He received his B.A. from Bridgewater College; M.S. from the University of Michigan; Ph.D. from the University of Virginia; and his J.D. from Temple University. He has served on the Board of Directors of PBC for twelve years total and previously as the Chairman for five years. He resides in Ambler.
Thomas E. Nolan, AAS, BS, DVM
Treasurer of the Board (Class of 2023)
Thomas E. Nolan is retired from and former co-owner of Instech-Solomon Scientific of Plymouth Meeting, PA, and San Antonio, TX, which markets biotechnology to the biomedical research industry. Formerly, he served as Senior Veterinarian at Merck Research Laboratories, where he was employed for more than 22 years as research surgeon and primate veterinarian. He has authored or co-authored more than 50 scientific publications and lectures. A long-time, active member of Salford Mennonite Church, he has served as a Director of Peter Becker Community since July 1998 and as First Vice Chairman for two years. He is married and resides in Harleysville.

Lon Seitz
Treasurer of the Board (Class of 2023)
Lon Seitz is a Certified Public Accountant and a shareholder at DunlapSLK, a large local CPA firm. In addition to Peter Becker Community, he is a current or former board member of a number of nonprofit organizations including the North Penn YMCA, Rotary Club of North Penn, and The Chamber of Commerce for Greater Montgomery County. Lon is married and lives in Lansdale.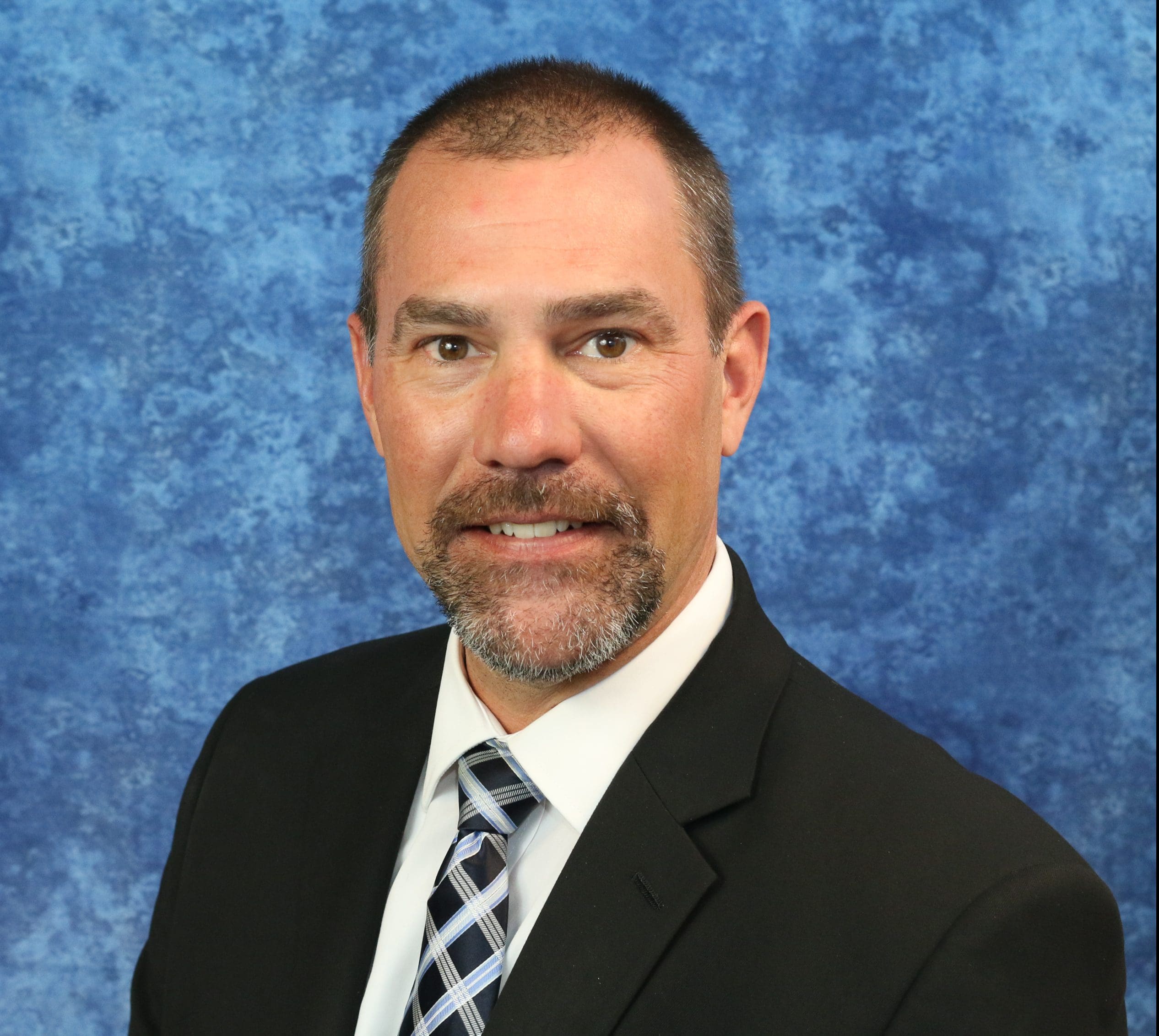 Lon Clemmer
Secretary (Class of 2024)
Lon Clemmer is a Harleysville native. Lon is with Sanford Alderfer Real Estate & Auction Company and has been in the auction and real estate business since 1987. He is a graduate of Christopher Dock Mennonite High School, Mendenhall School of Auctioneering, Certified Auctioneers Institute, as well as earning several designations from the National Auctioneers Association. Lon is active in various professional organizations, including the National Auctioneers Association (NAA), the Pennsylvania Auctioneers Association (PAA), and the Lehigh Valley Society of Auctioneers (LVSA) and is a member of the Rotary Club of Harleysville. He is a licensed real estate salesperson in Pennsylvania and is a member of the Montgomery County Association of Realtors (MCAR), Pennsylvania Association of Realtors (PAR) and National Association of Realtors (NAR). Lon and his wife Michelle reside in Upper Salford Township and have three sons, two of which are recently married, and they both enjoy spending time with their family and friends in the mountains of Northern PA in their spare time. Lon and his wife are active members of Indian Creek Church of the Brethren in Vernfield and both currently serve as deacons. Lon is also currently serving as the Leadership Team Chair.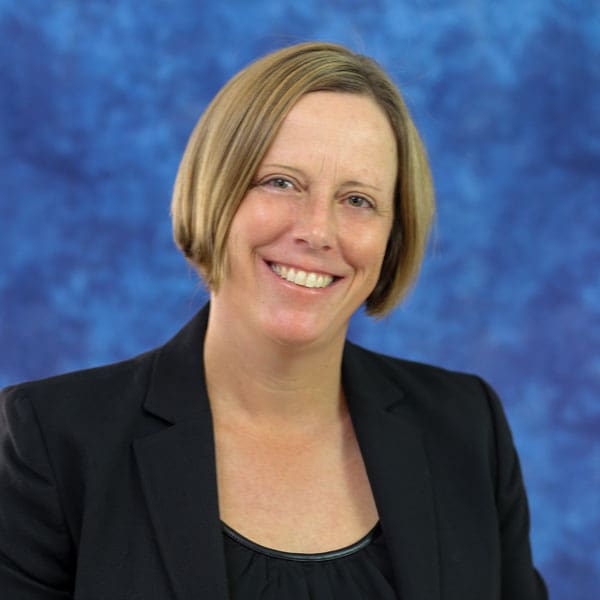 Maggie Longacre
(Class of 2022)
Margaret Longacre, Ph.D., M.S.H.E., is the Chair of the Public Health Department and MPH Director as well as Assistant Dean of Research for the College of Health Sciences. She has a doctoral degree in Health Policy from the University of the Sciences (Philadelphia, PA). Dr. Longacre also received an M.S. in Health Education from Arcadia University and a B.A. in Psychology from Wake Forest University. She teaches courses in health care systems and public health policy as well as research methods and capstone advising. Her research interest revolves around informal or family caregiving, including understanding health system impacts. She is currently funded by the American Cancer Society for a project assessing the feasibility of an integrated-caregiver portal system with colleagues at Fox Chase Cancer Center. She has also been involved in collaboration with the National Alliance for Caregiving for various projects, including a recent report on "Sandwich Generation Caregivers" (those providing care to an adult and have children in the home).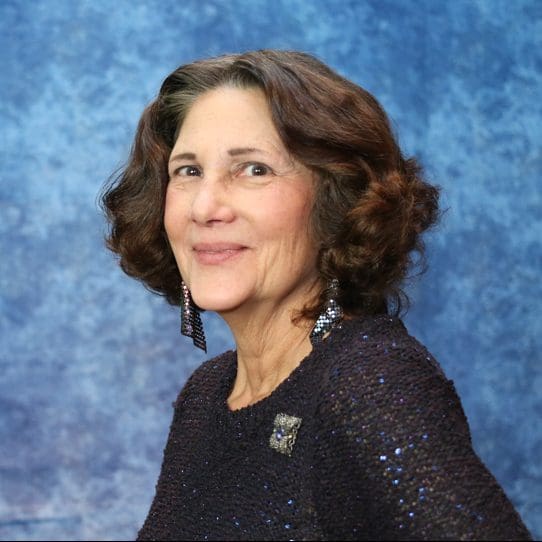 Terry Page
(Class of 2022)
Terry recently retired from teaching digital art and photography at North Penn High School in Lansdale. Previously, she had worked in administration and activities at Peter Becker Community before accepting a teaching position in 2003. As a watercolorist and oil painter, she is eager to pursue both painting and illustration after her retirement from teaching in June 2014. Terry is the granddaughter of Anna and Lincoln Nyce – founders of Peter Becker Community. She and her husband of 39 years live in Vernfield.
Donald P. Bryant, BS
(Class of 2022)
Don Bryant was appointed to the board in 2013 with his term beginning in 2014. Don graduated from Temple University's Business School with a Bachelor of Science degree in Business Management. Don worked in the Information Technology field for more than 47 years at several companies primarily related to the manufacturing and service industries. Don and his wife, Susan, are members of the Quakertown First Church of the Brethren. Since joining the Brethren denomination in 1980, Don has served as a Deacon; taught Sunday School; served as Treasurer, Moderator, Vice Chair; and is currently the Chairman of the Church Board. Don and Susan live in Colmar, Hatfield Township. They have two children and three grandchildren.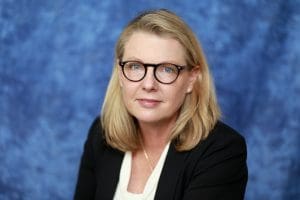 Christine Stenner
(Class of 2023) Attorney
Christine Stenner is a German native but relocated with her family to the U.S. in 2012. She has lived in Harleysville since 2014 and has become a citizen. Christine is a German-trained attorney from the University of Konstanz in Germany and Master of Laws (LLM) from Temple University in Philadelphia. She is still an active member of the German Bar Association and also admitted to practice law in Pennsylvania as a foreign legal consultant. In addition to running her law firm with a focus on international clients in the life science industry, Christine is founder of Steuben Consulting LLC and promotes apprenticeships as an education pathway for middle-skills jobs. Christine was educated at a Moravian Boarding School in the Black Forest, founded by Nikolaus Ludwig von Zinzendorf, which taught her the importance of actively participating in her community.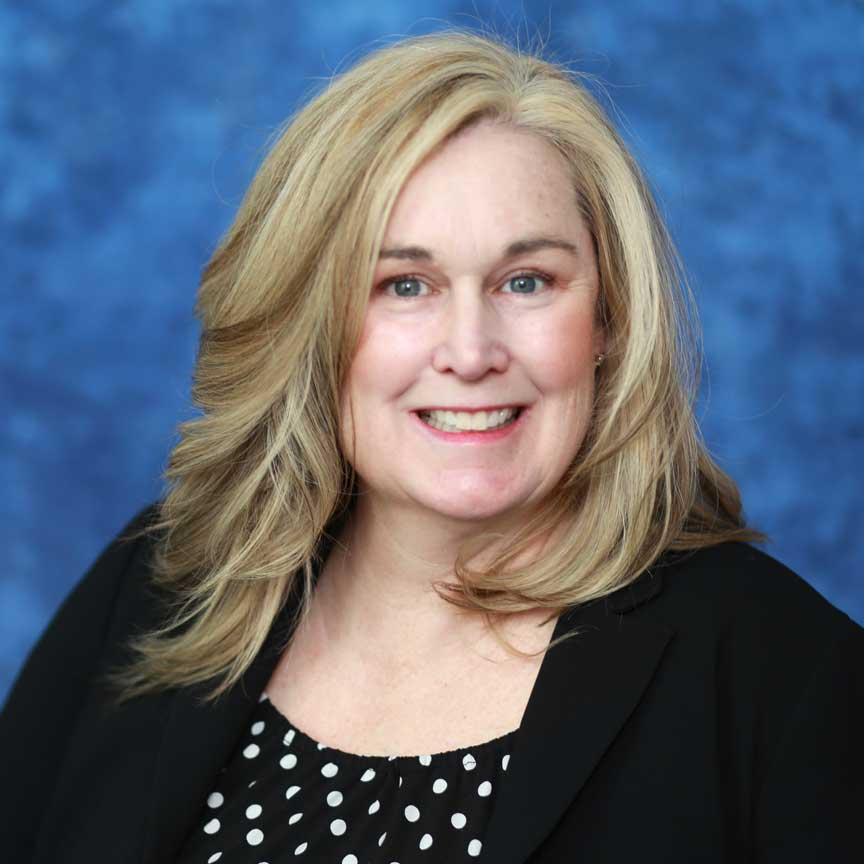 Wendy Feiss McKenna
(Class of 2023)
Wendy Feiss McKenna is a graduate of La Salle University, where she earned her Bachelor of Arts degree in English and History, and Temple University Law School. She practices law in Montgomery County, specializing in municipal law, land use and zoning.
Wendy grew up in Upper Southampton, PA and has lived in the Indian Valley for over 25 years, where she has raised three daughters. She enjoys travel, hiking, fitness, decorating and spending time with family and friends. Wendy joined the Peter Becker Board of Directors in 2021 and also serves as PBC representative for the Indian Valley YMCA.

Jacki Howenstein
(Class of 2024)
Jacki Howenstein was appointed to the Board in 2021 with her term starting 2022. She is currently the Senior Director of Project Management at Grand View Hospital in Sellersville, PA. She has a Master of Science in Nursing from Drexel University, a Bachelor of Science in Nursing from Gwynedd Mercy College, and an Associate Degree in Applied Sciences from Montgomery County Community College. Jacki is a Certified Emergency and Trauma Nurse. She is married and lives in Harleysville, PA.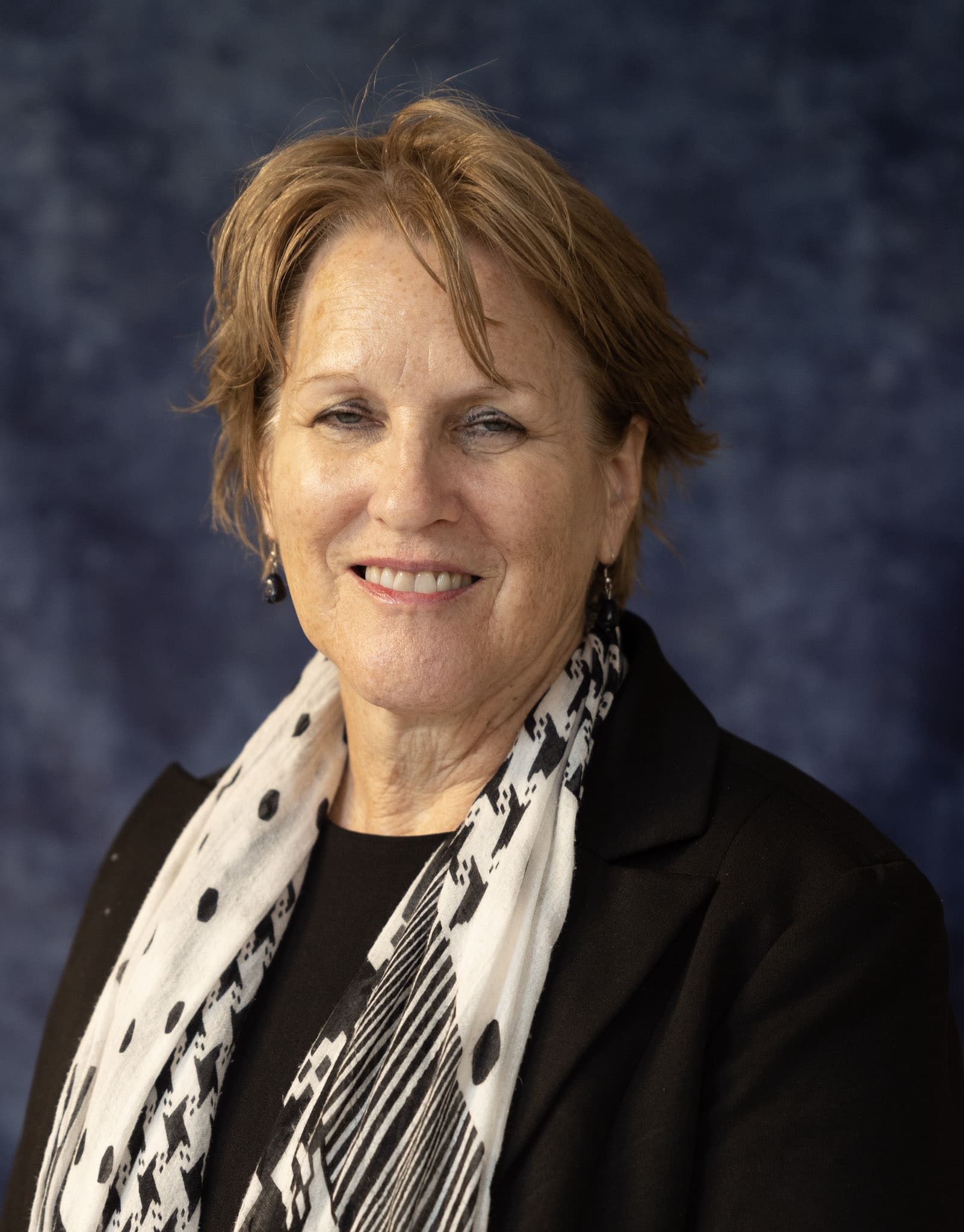 Joy Sutter
(Class of 2025)
Joy Sutter has been serving as the Associate Administrator of the Cancer Service Line at the University of Pennsylvania Health System since January 2011. She oversees three Departments in the NCI-designated Comprehensive Abramson Cancer Center including: the Cancer Registry (across the Health System), Patient and Family Services in the Abramson Cancer Center, and the Penn Cancer Network.
Prior to joining the University of Pennsylvania Health System, Joy came from Bux-Mont Oncology Hematology Medical Associates, P.C. in Sellersville, PA. As Executive Director for this multi-site medical oncology practice, she was responsible for all aspects of clinical operations, budgets, human resources, hospital affiliations and the design-build of a new outpatient facility at Grandview Hospital. Prior to that, she served as Vice President of Operations at Dock Woods Community, a continuing care retirement community in Lansdale, PA.
Before moving to Pennsylvania, Joy held various leadership positions at the University of Iowa Hospitals & Clinics: as a practicing Social Worker and Supervisor responsible for the psychosocial oncology program at Holden Comprehensive Cancer Center (NCI-designate); Assistant Director, Department of Social Services; Adjunct Faculty at the Department of Social Work; and as Administrator for the Department of Dermatology.
Joy is a graduate of Goshen College - Division of Nursing. She holds graduate degrees in Counseling and Human Development, Social Work, and Business Administration, all from The University of Iowa.