Hospice Care
Making Every Moment Count.
Although death is a natural part of life, the thought of dying understandably still frightens many people. You may imagine pain and loneliness, spending your final days in the cold, sterile environment of a hospital far from family, friends and all that you know and love. However, Hospice Care represents a compassionate approach to end-of-life care, enhancing the quality of remaining life and enabling you to live as fully and as comfortably as possible.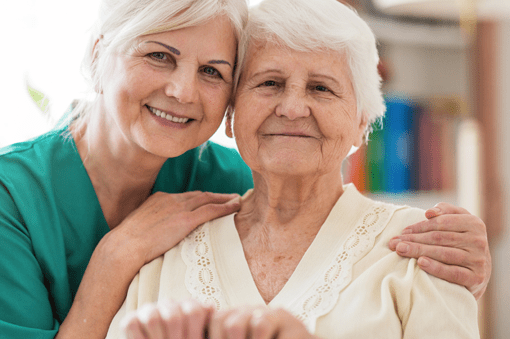 Compassion Defined
Hospice Care, or end-of-life care, is available as part of our continuum of services at Peter Becker Community. This program provides care and support for people who have a progressive condition that no longer responds to curative treatments. When possible, Hospice Care can be provided in a variety of settings on our campus, according to the resident's and the family's preference.
Quality of Life at the End of Life
Seeking Hospice Care isn't about giving up hope or hastening death, but rather a way to get the most appropriate care in the last phase of life. It is about enabling you to live your last days to the fullest, with purpose, dignity, grace and support. A resident must qualify for hospice benefits through the evaluation of a physician and Hospice Care provider, be eligible under Medicare Part A and enroll with an approved Hospice Care agency.
A Team Approach
Peter Becker Community is contracted with several organizations that are licensed to provide Hospice Care benefits. Our interdisciplinary team works cohesively with the Hospice Care team to ensure that all aspects of care, including physical, emotional and spiritual, are met.
We realize that this may be a highly emotional topic. Our social service team is available to provide education and support to our residents and their family members who are considering this option. When your loved ones are clear about their preferences for treatment, they're free to devote their energy to care and compassion.
To learn more about Hospice Care at Peter Becker Community, please call (215) 256-9501 and ask to speak with a member of our team.