Rehabilitation
To Feel and Function at Your Best
Peter Becker Community understands that just because aging is normal doesn't mean one should endure pain and loss of function. The emphasis of our short-term Rehabilitation program is to restore mobility and help regain a high level of function and independence so our guests can return to their home as quickly as possible. We are dedicated to improving, maintaining or restoring physical strength, cognition and mobility.
Our Rehabilitation Center Was Voted #1 in Reader's Choice polls.
Our Services
Physical Therapy – Addresses flexibility, strength, endurance, coordination and balance needed for

activities such

as walking. This therapy involves exercise, pain management, education, ultrasound and balance strategies.
Occupational Therapy – Designed to help individuals achieve a level of independence in performing daily household and personal care tasks. Therapists may recommend adaptive equipment to change the environment to

fit an individual's needs

.
Speech Therapy – Our speech-language pathologist helps patients learn strategies for safe swallowing and effective communication.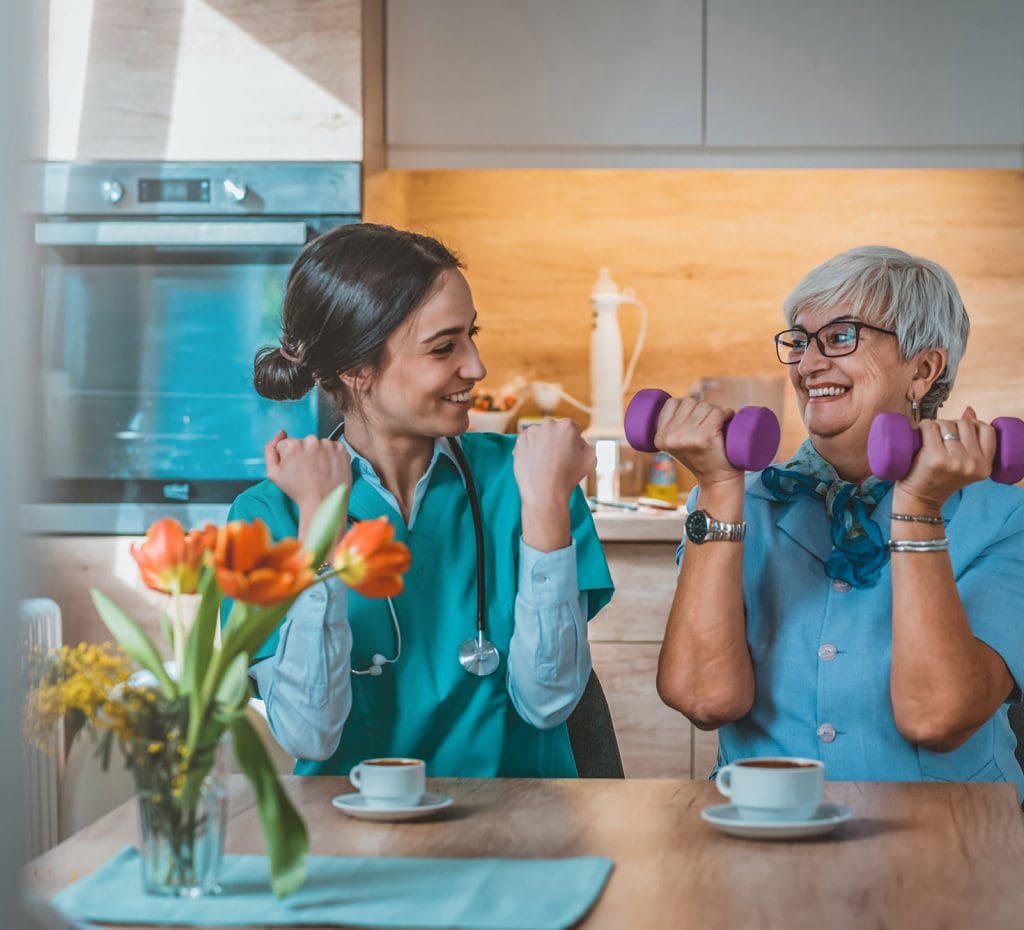 Transitioning to Home
In most cases, a representative of our therapy department will complete a home assessment to ensure that the transition back to home will be smooth. Our interdisciplinary team works closely with the resident, family members and the attending physician to develop a personalized plan of care. Members of our interdisciplinary team include nursing, nutrition services, resident engagement, pastoral care and support services.
To learn more about the Rehabilitation services at Peter Becker Community, please call (215) 256-9501 and speak with a member of our team.