Community-Run Groups, Shops and Thrift Store
When most people think of senior living, they don't often think of finding a place to find unique gifts for friends and family members. But at Peter Becker Community, that's exactly what they get.
With a gift shop, woodworking shop, auxiliary group, and furniture and thrift store in Harleysville in the Philadelphia, PA area, residents and the public alike can be involved through volunteering, shopping, special events, and more.
Read more about our community groups below. Or visit our social media pages, where resident volunteers will provide the latest updates and information about our thrift store and gift shop.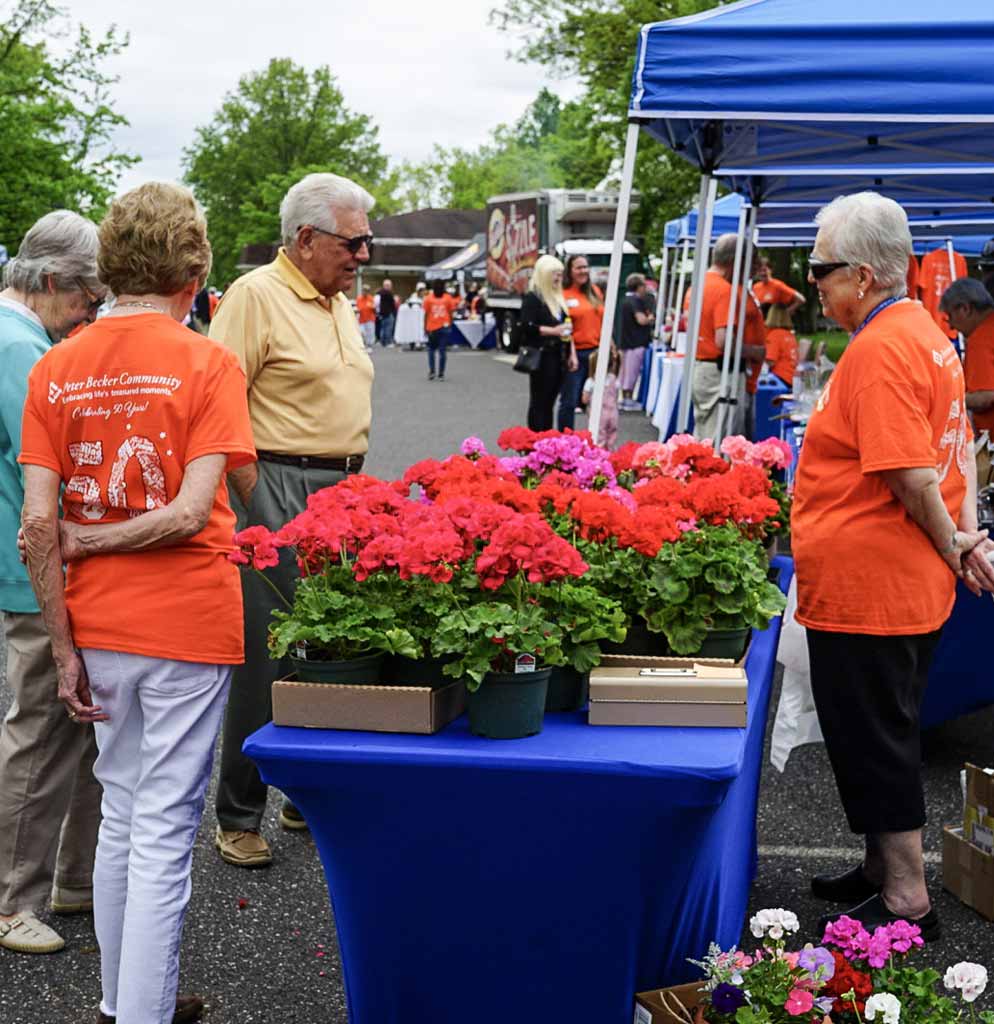 The Auxiliary Group
The Auxiliary is a membership organization dedicated to improving the overall quality of life of all Peter Becker Community residents.
Created to support the physical and spiritual welfare of residents, our Auxiliary members share their talents and their time with us. You'll often find Auxiliary members connecting with those inside and outside our community, spending time with residents, volunteering and planning fundraising events, including:
Our annual partnership drive

Fashion shows and cookie walks

Flower and pretzel sales

And more
Membership in our Auxiliary group is open to residents, their families, employees, volunteers and friends. If you're interested in volunteering or making a donation, contact Thea Rose at (215) 840-5799.
Crescent Corner Thrift and Furniture Store
Whether you're searching for a furniture store in Harleysville, PA, DIY gifts, or are looking for fun vintage clothes in a Philadelphia location, Crescent Corner Thrift and Furniture Store is the right spot to find all your hidden treasures.
Located within Peter Becker Community and open to all, our thrift shop and furniture store houses items from homemade gifts and lightly loved clothing to furniture items and more.
Visit us Monday through Saturday from 10 a.m. to 4 p.m. While you're here, visit Seasons Café, open daily from 8:00 a.m. to 7:00 p.m. Please note, Café hours are subject to change based on special events.
To score even better deals, get 50% off on the last Friday and Saturday of each month.
Get an inside look into what's going on by visiting our Facebook Page or calling (267) 933-5125 today.
Donations.
We accept donations Monday through Saturday from 10 a.m. to 3 p.m. Furniture items require an appointment. For more information or to find out what donations we are currently accepting, download our information sheet.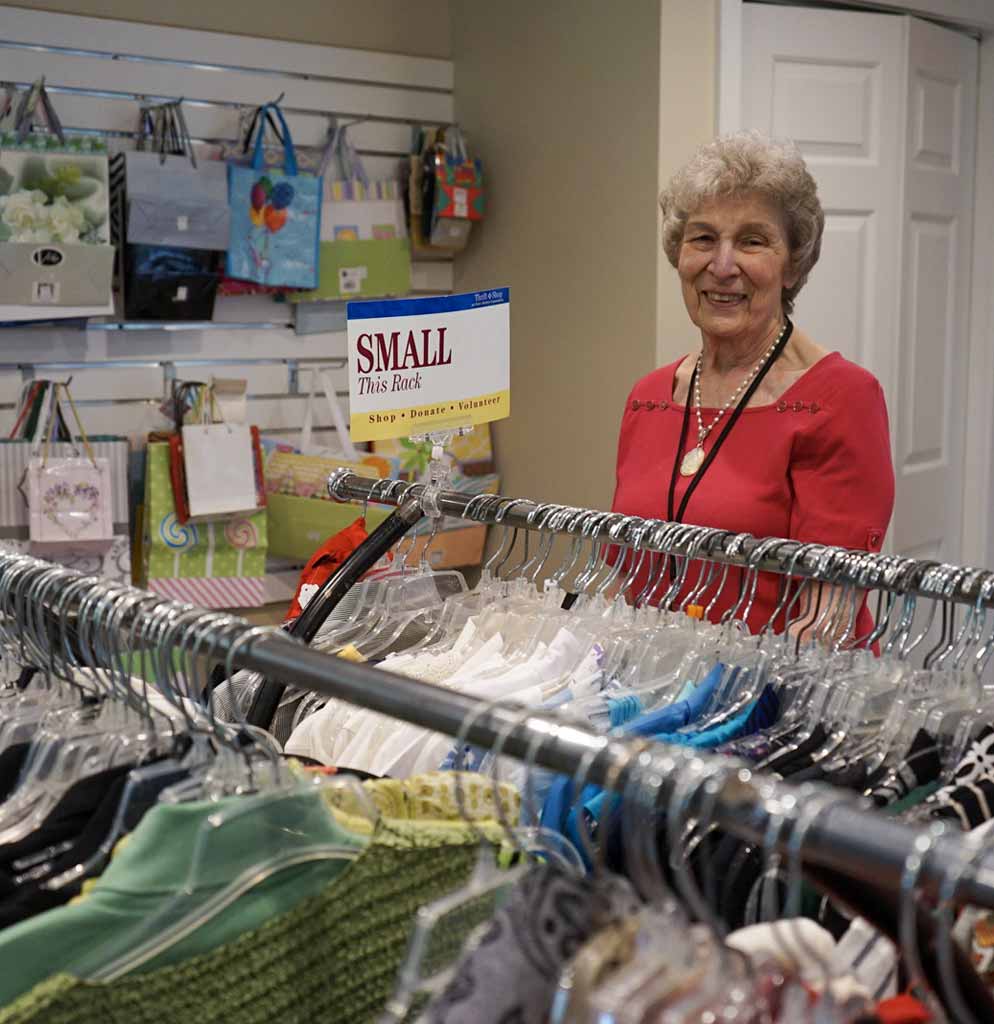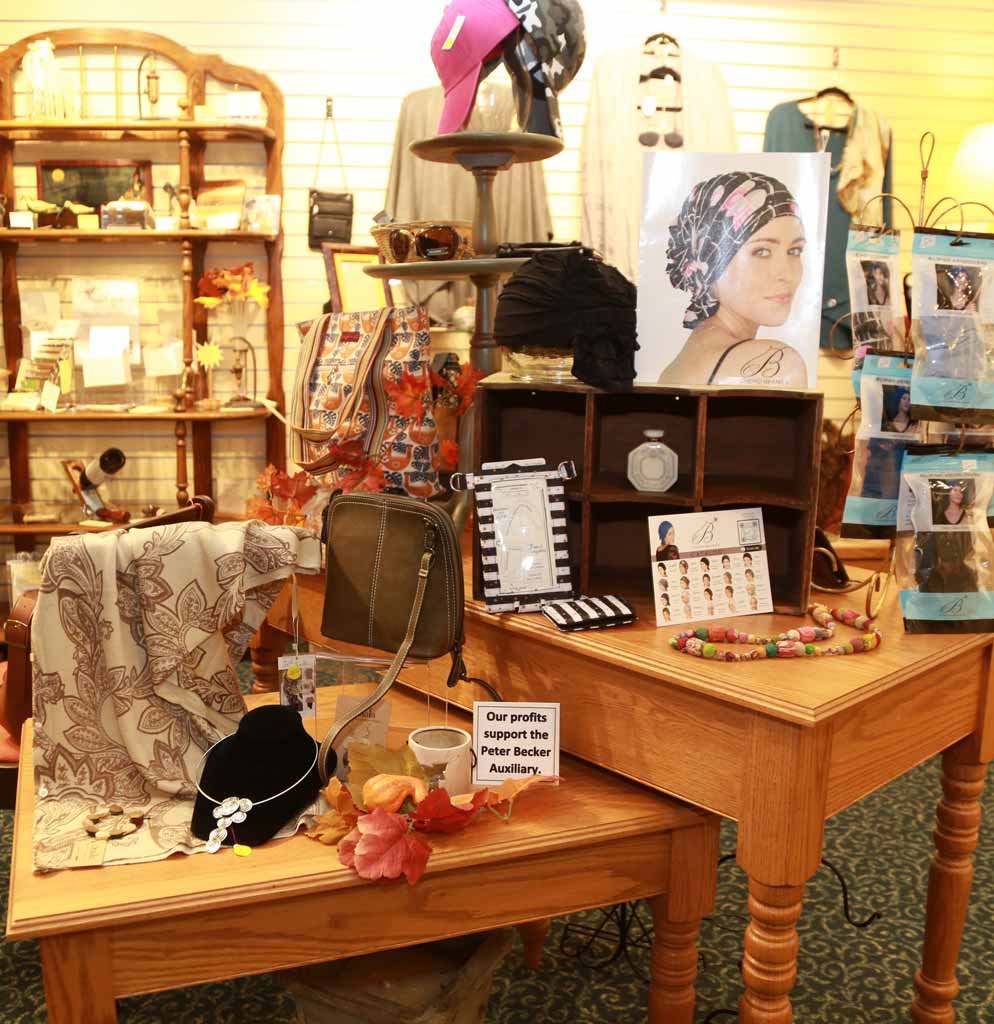 Maple Corners Gift Shop
815 Maplewood Drive | Harleysville, PA 19438
The Maple Corners Gift Shop is our residents' one-stop shop for all occasions. Whether it's a holiday, fun occasion, or someone's special day, great gifts abound in this Harleysville gift store. You'll find designer clothing, handcrafted items from the Mike Taylor Woodworking Shop, and other treasures. Under normal operation, hours are Monday through Friday from 10 a.m. to 4.pm., and we are closed Saturday and Sunday.
For more information on the homemade gifts the shop has available, or for updates on reopening, visit our Facebook page or call (215) 256-9501.
The Mike Taylor Woodworking Shop
140 Crescent Lane | Harleysville, PA 19438
At the Peter Becker Community Mike Taylor Woodworking Shop, residents are always creating something new. From beautifully crafted works of art as well as hand carved and handmade gifts to picture frames and restored pieces like tables and handmade cabinets, you can tell woodworking is their passion. While the woodworking shop is not open to the public, you can enjoy their work throughout our furniture store and more.
Check out our Woodworkers' Association Newsletter to see what residents have been busy working on, or call (267) 932-8523.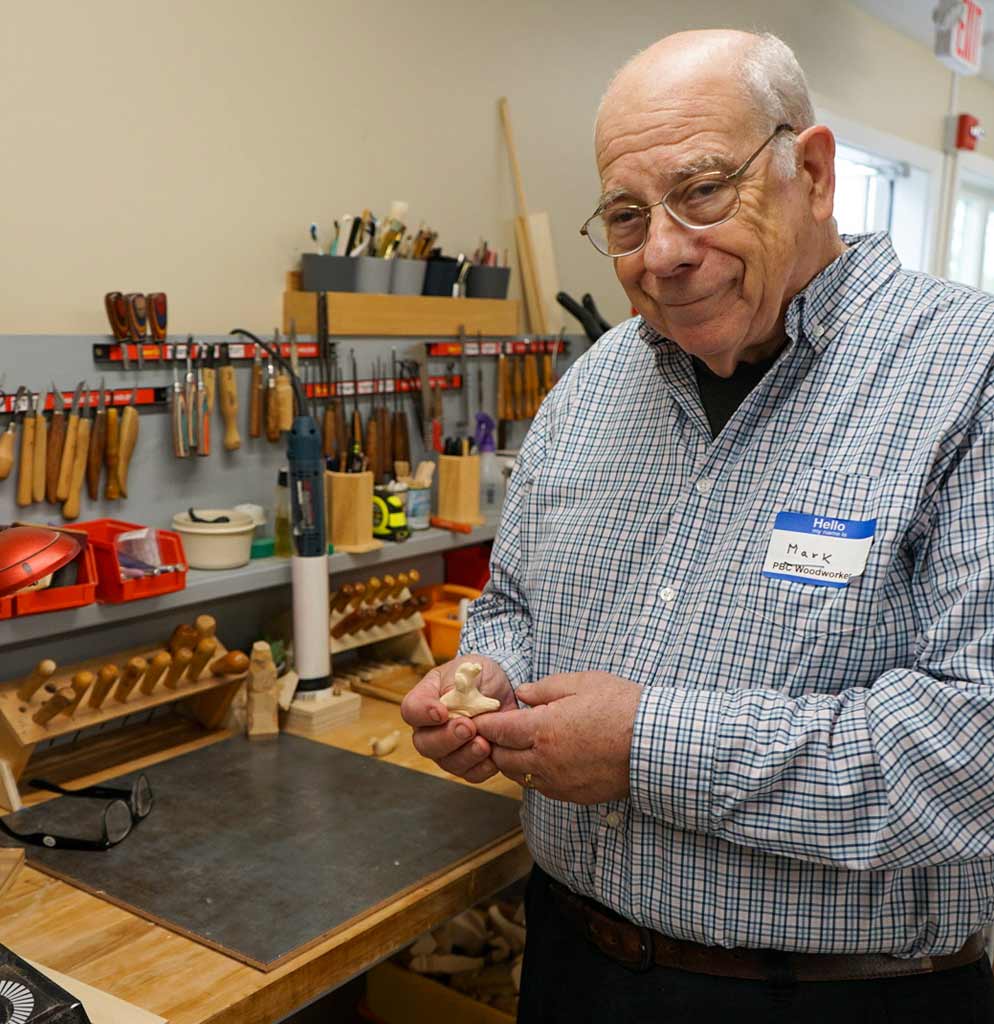 Volunteer Your Time
If you or a loved one is searching for a local volunteer opportunity, Peter Becker Community is the perfect place to start. Volunteers are needed, so visit the page below for more information or contact us today.
Call Us: (215) 256-9501
Email Us: info@peterbeckercommunity.com
Let's Connect
Begin to explore our life of treasured moments.