Cottages at Pondview
Cottages at Pondview is an exciting new pocket neighborhood coming to Peter Becker Community. Featuring 30 cluster cottage homes complete with picturesque front porches, Cottages at Pondview is artfully – and conveniently – arranged around a beautifully landscaped, shared courtyard. Many cottages have a great view of our picturesque campus pond and historic red barn. Opening 2022!
A Nostalgic Pocket Neighborhood Design
The unique community design is like stepping back in time to an era where neighborhoods encouraged interaction among neighbors. It's perfect living for those seeking a stronger sense of community and a more caring, supportive, safer and connected place to live.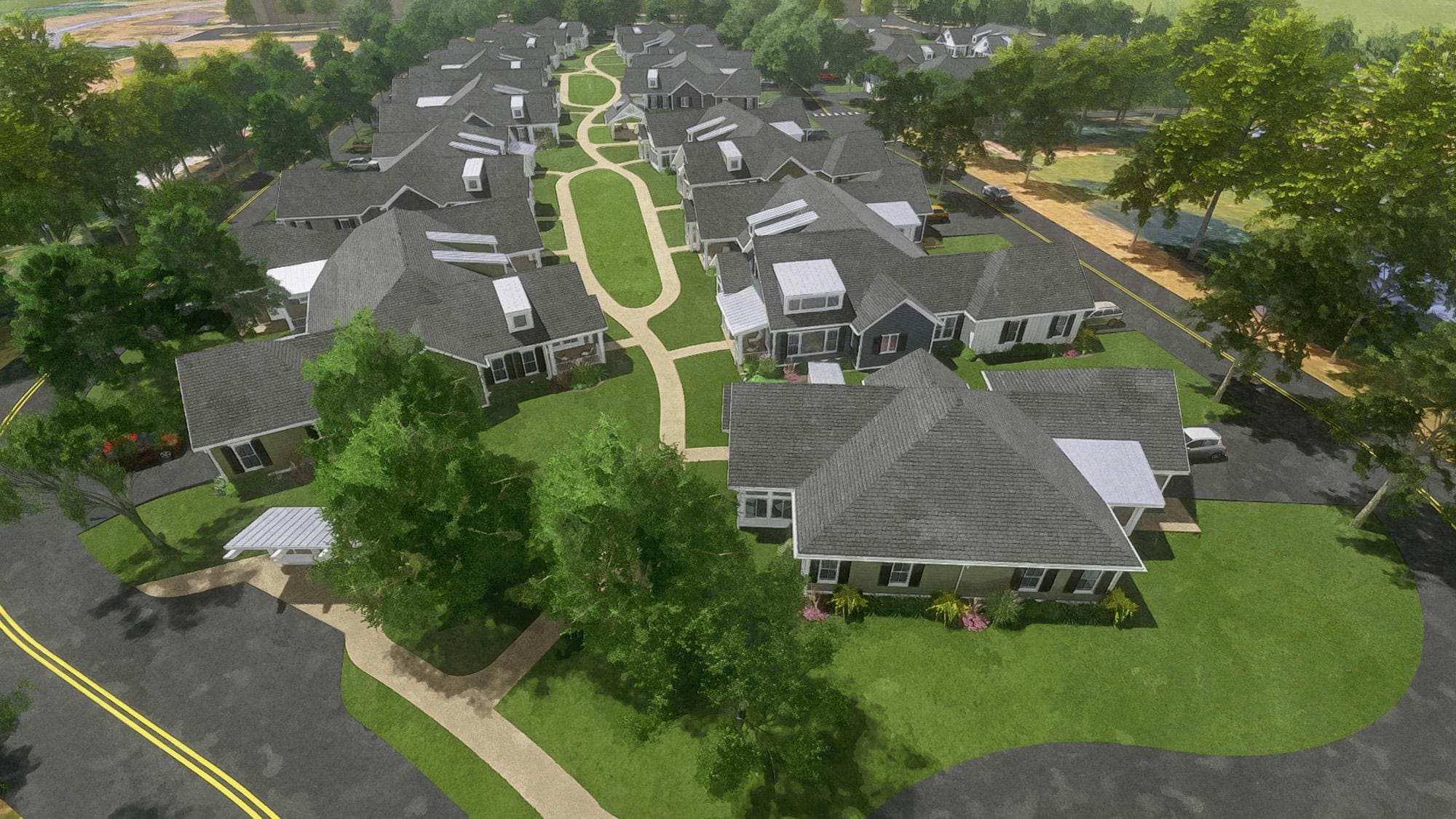 Our Floor Plans
Whether you like the idea of a larger or more intimate cottage, we have an array of floor plans to choose from in one, two and three-bedroom options. Depending on the cottage you prefer, you can enjoy sunrooms, patios, dens, garages and more. And, there are plenty of opportunities for you to customize your cottage to complement your own personal styles.
Vernfield – Our most cozy cottage style, starting at 1,038 square feet
Mainland – Our mid-sized cottage style starting at a comfortable 1,422 square feet
Lederach – Our largest cottages starting at 2,051 square feet