Maplewood Estates
Six Floor Plans
Maplewood Estates is a modern, three-story apartment building featuring one- and two-bedroom apartments in six different floor plans.
Maplewood Wood Estates is perfect for those who want the opportunity to meet people easily and to be able to participate in a variety of activities without having to leave the building.
These homes surround a beautiful community center with Seasons Café, a gift shop, a library, game room, studio and fitness facilities conveniently located nearby. Limited covered parking is available.
A Glimpse of Maplewood Estates
Maplewood Estates Kitchen Counter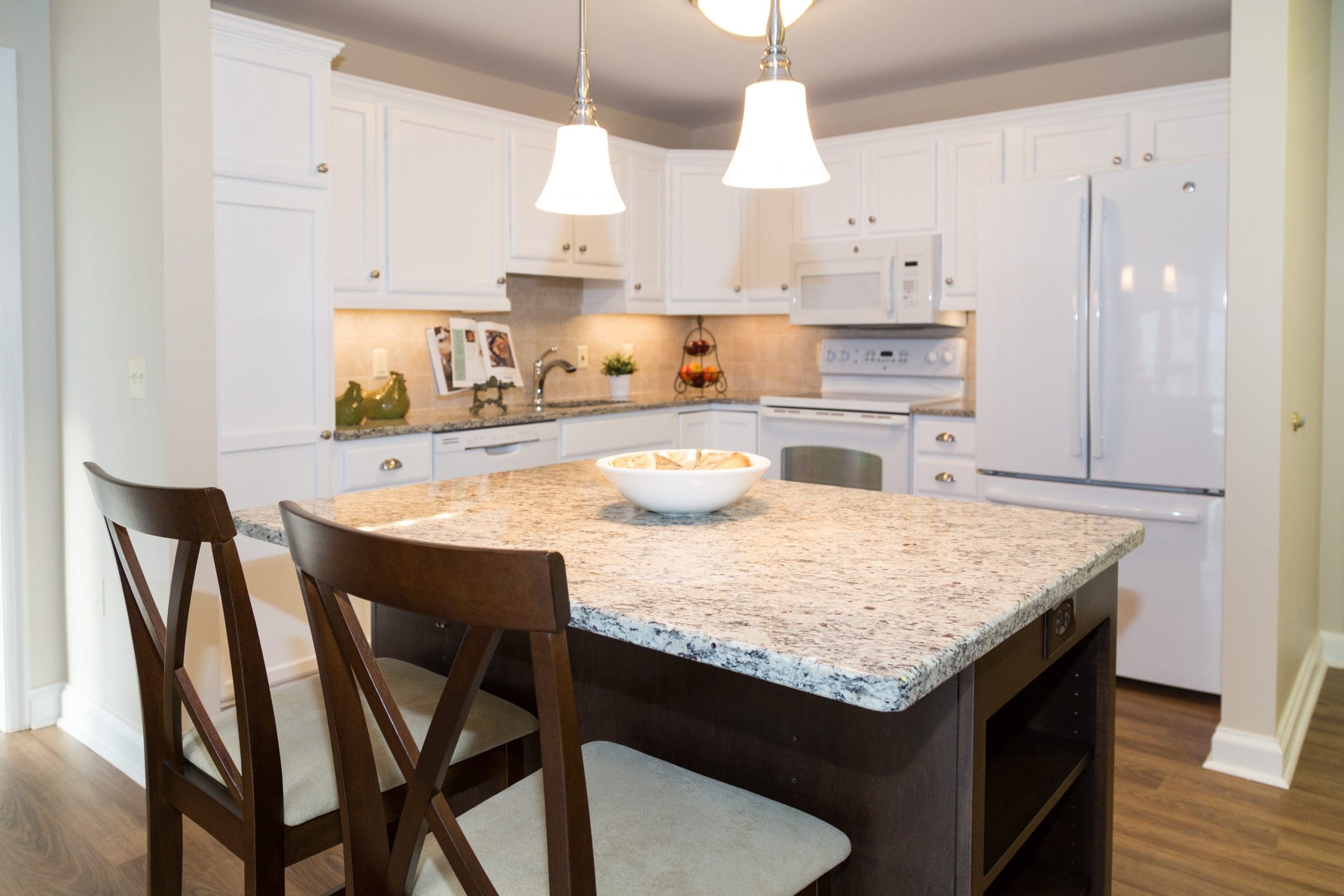 Maplewood Estates Kitchen
Maplewood Estates Living Room
Maplewood Estates Living Room
Maplewood Estates Bedroom